Are you currently considering dental implants? If so, then you have probably started to do some research on this popular tooth restoration method. Whether you are just starting the research process or you have been looking into dental implants for some time, there are bound to be things about them that you still don't know. In fact, here are 13 things you didn't know about dental implants that you definitely should know:
Like Natural Teeth
One of the first things that you may not know about dental implants is that they are just like natural teeth. Despite the fact that dental implants are not grown by the body, they have been specifically designed to replicate the exact structure, appearance, and function of natural teeth. Dental implants function as artificial tooth roots that are able to support an aesthetic dental prosthesis such as a crown, bridge, or denture. Because of their similarities to natural teeth, many people cannot tell the difference between a natural tooth and a dental prosthesis supported by a dental implant.
Easy and Affordable to Care for
There are many benefits to the fact that dental implants are like natural teeth. One of these benefits is that they are both easy and affordable to care for. For starters, dental implants do not require the use of special substances for adhesion or cleaning. Instead, they behave like natural teeth and only require the usual brushing, flossing, and toothpaste. This means that you won't need to spend extra money buying new oral hygiene products after having dental implants placed. It also means that you won't have to make any significant changes to your oral hygiene routine as long as you are brushing twice a day and flossing daily.
Can Eat Almost Anything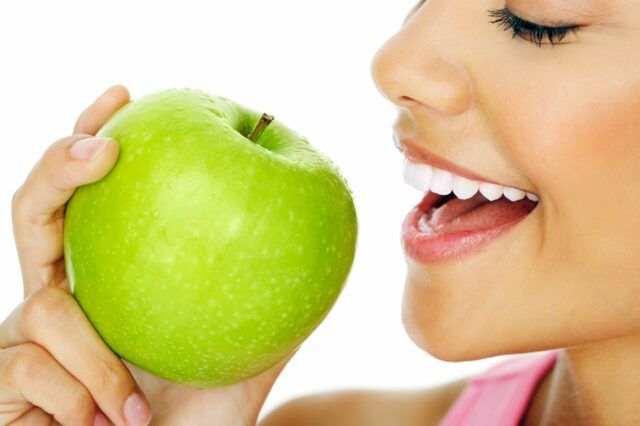 Another benefit associated with the fact that dental implants are like natural teeth is that they also function as natural teeth would. This means that your chewing ability will be almost fully restored to what it was before you had missing teeth. This is due to the fact that dental implants fuse with the surrounding jawbone, which allows them to withstand the forces associated with chewing and biting. With dental implants, you can eat just about anything (after the implant has healed, of course!).
You Can Get New Teeth Immediately
In the past, getting any kind of dental restoration generally meant several dental appointments. Additionally if you had missing teeth, it may have taken a while before you were able to get new teeth. Nowadays, however, dental implant technology has improved so that you are able to have your implants and new teeth placed at the same time. This means that you will leave the office with new implants, new teeth, and a new smile.
Cavity-Resistant
Despite the fact that dental implants are like natural teeth in many ways, they are not susceptible to cavities. This is because the materials used to fabricate dental implants and their attached prostheses are not able to be decayed by bacteria like tooth enamel. This means that you will never have to worry about dealing with cavities when you have dental implants.
Made from Rocketship Material
At this point, you may be wondering what material is used to fabricate dental implants if it's possible that they cannot be decayed by the same bacteria that causes tooth decay. Dental implants are fabricated using titanium or zirconia (which is a close relative to titanium). Both titanium and zirconia are known for their biocompatibility, along with their strength. In fact, titanium is so strong that it is actually used to build rockets.
Makes You Look Younger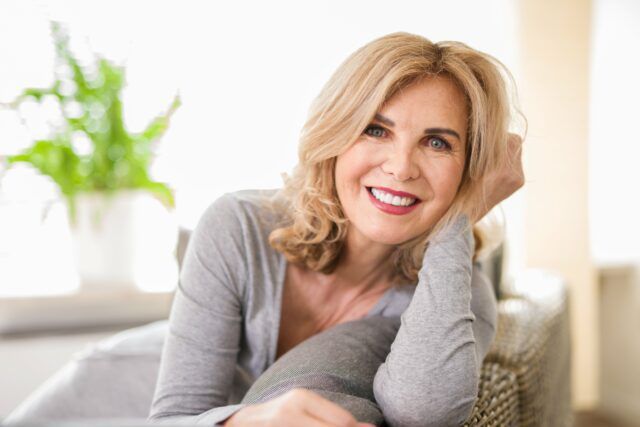 The appearance of your teeth can actually make you look younger or older than you are. For example, multiple missing, stained, and/or damaged teeth gives your smile a dull, aged appearance. Conversely, dental implants help make your smile look younger by filling in spaces left by missing teeth and/or restoring severely damaged or discolored teeth. Having a youthful smile also helps to brighten up your entire face, making you appear more youthful in general.
Preserves Your Unique Facial Structure
Another way dental implants can help to make you appear younger is by preserving your unique facial structure. When teeth are lost, the jawbone no longer receives stimulation from chewing. As a result, the body takes bone from the jaw and distributes it elsewhere in a process known as bone resorption. Over time, this causes the jawbone to deteriorate, which changes an individual's facial structure. Since dental implants provide the necessary jawbone stimulation, however, they preserve the structural integrity of the jawbone, as well as the appearance of facial structures.
Beneficial to Any Remaining Teeth
In addition to preserving your facial anatomy, dental implants also help to protect any remaining natural teeth you have. Even a single missing tooth can cause bone resorption, which can eventually lead to the loss of the surrounding teeth as the jawbone deteriorates. Because dental implants preserve jawbone mass, this ensures that any natural teeth will be preserved as well.
Almost Anyone Can Get Dental Implants
Just about anyone can get dental implants as long as they are over the age of 16 or 17 and their bones have stopped growing. Even people with decreased bone mass in the jaw who may have been told that they are not ideal candidates for dental implants may now be able to safely have them placed. This is because recent technology has developed the use of several bone augmentation procedures, as well as specialized implants designed for people with limited jawbone. One example of this is zygomatic implants.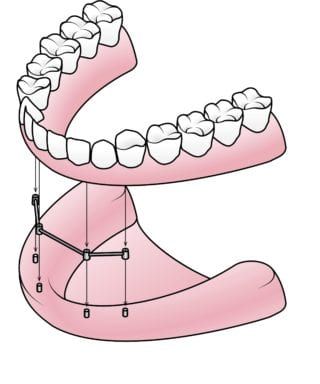 Can Be Attached to Dentures
In cases where dentures are still being used, specialized implants can also be placed in coordination with dentures. On their own, dentures may shift and cause discomfort, embarrassment, and even decreased functionality. To remedy this problem, there are implants made specifically for attaching to dentures and providing excess stabilization.
Cost Effective
Many people assume that because dental implants have so many benefits that they are very expensive. While it is true that dental implants generally have a higher upfront cost than other tooth replacement options, they have a lower cost in the long run. This is because once dental implants are placed, they do not need to be replaced as frequently as other restorations. They also don't require additional maintenance supplies, nor do they become damaged as easily.
Lasts Almost Forever
Last, but certainly not least, dental implants last an extremely long time. Currently, dental experts place the average lifespan of a dental implant at around 20 years, however more and more implants are lasting longer than that. As dental implant technology continues to improve, it is very likely that your implants will last your entire lifetime.