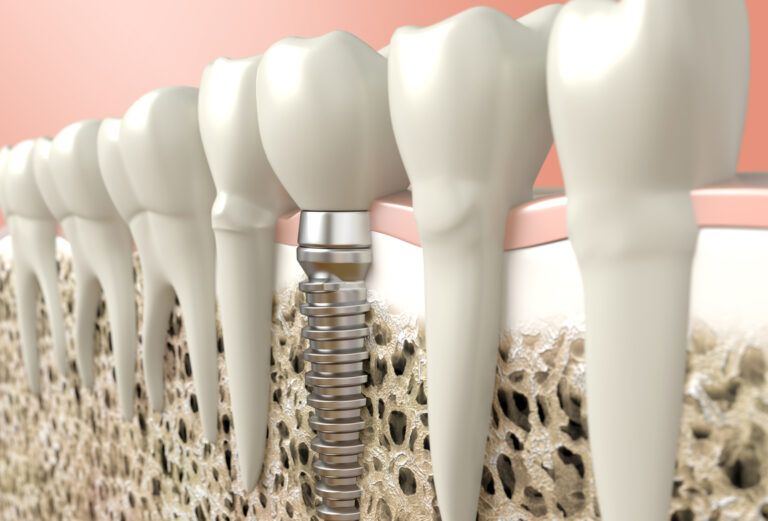 Also known as "immediate load" dental implants, these implants allow placement of a temporary tooth during the same appointment as your dental implant placement. This means you can walk out of the dental office with a new tooth in place. However, not everyone is a candidate for same-day implants; it depends on individual circumstances and bone quality.
What Are You Experiencing?
Which Type of Implant is Needed?
Treatment
Best Suited For
Same-Day Dental Implants

Patients with sufficient bone quality and volume.
Those seeking an immediate aesthetic solution for visible teeth.
Patients wanting to avoid a second surgical procedure.

All-On-Four Implants

Patients who've lost most/all teeth in one or both jaws.
Those with significant bone loss in posterior regions.
Patients wanting a fixed solution without extensive bone grafting.

Implant-Supported Dentures

Patients who've lost multiple teeth but have enough bone for implants.
Those wanting the stability of implants with the flexibility of a removable prosthesis.
Those looking for a more economical solution.

Zygomatic Implants

Patients with severe bone loss in the upper jaw.
Those wanting a fixed solution without extensive sinus lifts or grafting.
Patients seeking a quicker full upper arch restoration.

Fixed Dentures

Patients who've lost multiple/all teeth and want a permanent solution.
Those prioritizing stability, comfort, and a natural feel.
Patients committed to maintaining good oral hygiene.

Full Mouth Reconstruction

Patients with severe dental problems (decay, gum disease, bite issues, extensive tooth loss).
Those who've experienced trauma or injury.
Patients who want a comprehensive functional and aesthetic solution.