Did you know that you can directly affect the outcome of your dental implants? Although dental implants have a high success rate, a large part of their success is dependent on patient compliance to the guidelines provided after dental implant surgery. While most people realize that their choices during recovery affects the final outcome, what many people don't know is that implant success is also based on the choices you make before even having implant surgery. Unfortunately, there are certain mistakes that dental implant candidates often make before getting dental implants and these mistakes can result in complications with their implants later down the line. In order to make sure that you get the best dental implant services in Chicago, here are 5 mistakes people make when getting dental implants and how to avoid them:
Jumping to the Lowest Cost/Cheapest Provider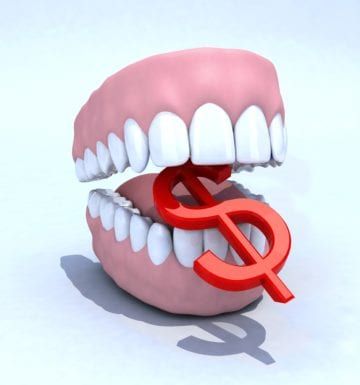 When it comes to getting dental implants, cost is always almost a factor. For this reason, many people prefer dentists who charge less for dental implants. Unfortunately, dentists who offer cheap dental implants often have a high volume of patients, assembly line style service, and cut rate implants. A high volume of patients means that less time will be devoted to properly planning and executing your dental implant treatment. That, combined with the fact that low quality dental implants will likely be used, will significantly increase the risk of implant failure after the surgery. Instead, you will want to treat your dental implant surgery as an investment in yourself. You deserve a dentist who will devote their time, expertise, and finesse to give you a beautiful and functional smile.
Getting Bait & Switched
When you find a low cost advertisement for dental implants that looks too good to be true, it probably is. Oftentimes, these types of ads are used to draw in potential clients and have fine print describing the true cost of the procedure. While the price for the dental implants may be correct according to the advertisement, these prices generally do not include things like the abutment or crown. In some cases, the prices may not even cover the cost of the procedure. Ultimately, the price you see in the advertisement and the price you end up paying are much different. Instead, you should look for an implant dentist that does not provide a "one size fits all" implant special, since they realize that cost will vary for every patient. Not only does this mean that you will get an upfront, honest quote, but it also means that the treatment plan has been created exclusively for you.
Going to an Inexperienced Provider
Almost every dentist claims that they can place dental implants, however just because they CAN doesn't mean they SHOULD. Placing dental implants correctly takes extensive education and professional training. Most general dentists take a weekend course on dental implants so that they can say they provide dental implants. Unfortunately, a weekend course simply does not provide the experience necessary to place dental implants well. People who get their dental implants from weekend warrior dental implant dentists are more likely to have postoperative complications, as well as eventual implant failure. In fact, our Chicago office has helped patients fix these unfortunate outcomes. Save yourself the trouble, and seek an experienced dental implant specialist rather than a general dentist who places implants.
Commuting Between 2-3 Offices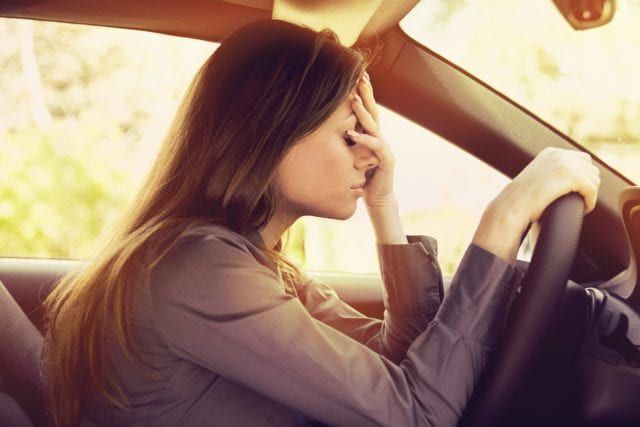 Another mistake people make is driving back and forth between two or more offices to get dental implant care. This can happen when a general dentist refers them to an oral surgeon for certain procedures, then has them return for other procedures. This can also happen when an office does not have dental imaging equipment and requires their patients to visit an imaging center. Not only is it stressful to always keep track of which office to visit, but it interferes with effective care. Instead, it is beneficial to get dental implants placed in an office that is well-equipped to offer comprehensive implant services. Our office provides our patients with ONE office, ONE team, ONE doctor, and ONE fee.
Not Researching Social Media Presence
While social media started off as a source of entertainment, more and more people are using it to provide information about their experiences. Taking some time to scroll through a prospective implant dentist's social media can give you a good idea of what services they offer, how many patients they have helped, and what you can expect in terms of patient experience. Not only that, but it allows you to preview treatment results on other individuals. In some cases, you may even be able to view before and after images to truly understand the scope of work they can perform. For these reasons, be sure to visit the doctor and office on Google, Instagram, YouTube and Facebook.
Irfan Atcha, DDS, DICOI, DADIA at New Teeth Chicago Dental in Chicago, Illinois is a board-certified general dentist and a nationally recognized expert in dental implants, cosmetic dentistry, and sedation dentistry. Dr. Atcha is now serving patients in Naples, Bonita Springs and SW FL area with All-on-4 implants, teeth-in-a-day, same day dental implants and the complex zygomatic dental implants for the no-jaw bone solution approach. To schedule a consultation please email Dr. Atcha at teethforyou@gmail.com.