Having one or more missing teeth can interfere with the look of your smile, as well as your daily routine. Depending on the number of missing teeth, you may experience varying levels of difficulty when it comes to things like eating or speaking. Due to these difficulties, as well as to prevent your oral health from declining, dentists recommend replacing missing teeth.

Out of all the various methods available to replace missing teeth, most dentists recommend dental implants for the majority of their patients. This is because dental implants act as artificial tooth roots and are the closest restoration to natural teeth. Like their name suggests, they are implanted into the jawbone where they will fuse with the surrounding bone as they heal.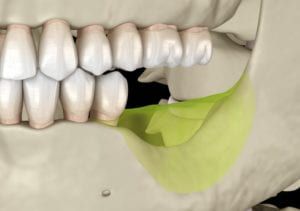 The biggest downfall of dental implants is that your jawbone must have enough bone mass to support the dental implant in order to be a candidate. However, this can be problematic since missing teeth often result in a loss of bone mass. Approximately six months after a tooth goes missing, a process called bone resorption begins where calcium is taken from the jawbone and redistributed to other places in the body. This eventually results in the deterioration of the bone.

Therefore, patients who have had missing teeth for several months may have already lost bone around the empty tooth socket. Not only that, but patients with other types of dental restorations such as bridges or dentures are also likely to have inadequate amounts of jawbone. The loss of bone mass can also be caused by a variety of other factors such as periodontal disease or osteoporosis to name a couple.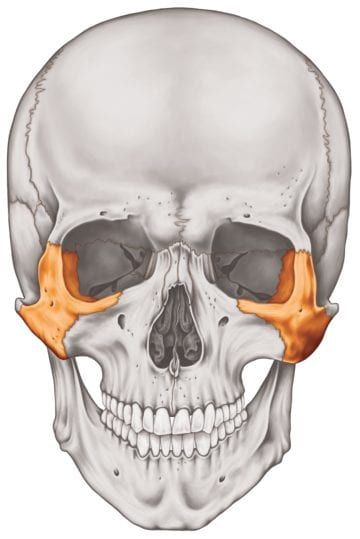 Luckily, dental technology has developed specialized dental implants for patients with bone loss called zygomatic dental implants. Zygomatic implants differ from traditional implants in the way they are anchored in place. While traditional dental implants are anchored to the jawbone, zygomatic dental implants are anchored to both the jaw and cheek bones. In fact, their name is derived from the scientific term "zygomatic" for cheek bone.

Since the zygomatic bone is denser than other facial bones, including the jaw bone, it can safely support the placement of implants without the need for a bone graft or sinus lift. This means that even if you have low bone mass, you can have dental implants placed without having to wait the additional six months for a bone graft or sinus lift to heal. This also means that your prosthetic teeth can be placed shortly after surgery.

However, it is important to note that zygomatic implants have a slightly different structure than traditional dental implants. This is because they are placed in the cheek bones, which sit farther from the base of the tooth. Therefore, zygomatic implants are much longer than traditional implants and are only intended for use in the upper arch.

If you are interested in dental implants, but have been told that your jaw does not have enough bone mass, then zygomatic implants may be right for you. Instead of enduring additional bone grafting procedures in addition to dental implant surgery, you only need one procedure to place zygomatic implants. With the introduction of zygomatic dental implants, a lack of bone mass is no longer a barrier to people who want to replace missing teeth with dental implants.